Not the most inspired year in search.
by richard with No Comments
Whilst it is true that divers are at the beach every weekend the location is not quite that nice. Some of us are or were in the mountains every Saturday and in the lakes every Sunday. We did have to wear shoes because the dive site is a lake. We don't all drink beer and are not always salty. What you will have to get used to is that 6 or 7am wake up to be at the dive site by 8 or 9 in the morning. You will also need to get used to the bath being used to rinse off all of the diving equipment Sunday afternoons. You won't need to get used to beer drinking because not every diver drinks beer.
by richard with No Comments
Ingress is a game that requires a data connection, GPS data and the screen to be on. As a result of this battery consumption is high. Earlier today I took the Sony Xperia Z3 out in the rain and played for two solid hours non stop walking from portal to portal and the battery was at 50 percent. This is excellent compared to other devices.
The phone is also waterproof to a depth of one meter therefore the rain we had this afternoon was no hindrance to game play. Every so often I had to wipe the screen as the touch screen stopped functioning as well as it should due to the signals it was getting from the rain.
by richard with No Comments
None divers will never experience that feeling of weightlessness and flying. They found a place with a strong ocean current and let it drag them along under water to give the notion of flight.
by richard with No Comments
I am happy to pay less for petrol when I fill the car or scooter but I am worried for renewable energy sources and how this will affect their adoption. After listening to David Hone I see the debate from a different perspective. I want oil prices to stay high so that clean energy alternatives are used.
What we save on fuel now will cost us ten years down the line when global temperatures increase and climate refugee numbers increase.
Oil price falls further on IEA energy forecast
Lima climate talks: Peru summit continues through night
In the long term the countries that arguing to be allowed to pollute in order to expand their economies are the ones that are going to be penalised most as environmental systems react to an increase in global temperatures.
by richard with No Comments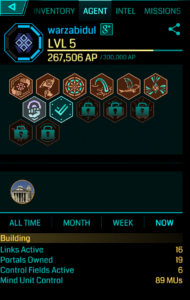 Saturday I went to Lausanne to play Ingress with over 100 individuals. The purpose of this meetup was to level up lower level players. I would have preferred a more strategic game as we were so many players. I need to find people who want to play strategically.
Ingress is a virtual game played in the physical world where the more of a walker you are the more you will achieve. Every statue and monument in a city becomes a portal. Link two or more portals and you create fields within a fence. You can find more information on youtube.
by richard with No Comments